WhatsApp Marketing is the best way to promote brands or products. WhatsApp Allows you to advertise your business free of cost. With WhatsApp, you can send your message anywhere in the world without paying for anything. 
In this post, You will learn about WhatsApp marketing and How you can do it by yourself?
So let's start the post with the introduction and importance of WhatsApp promotions.
What is WhatsApp Marketing?
WhatsApp marketing means, promoting our product through WhatsApp Messages. It can be an offer or information about the targeted product. It's the same as Email marketing but in this case, you don't any technical skills to handle whats campaign at all.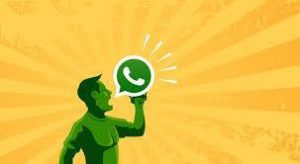 Your message will be delivered to 1000's of users in seconds and the best part of this marketing technique is we will get a 91% opening rate. Which means there are more chances of getting conversions.
Advantages of Whats App Marketing
WhatsApp Marketing has numerous advantages, which make it more attractive. The following are the main benefits of using WhatsApp as a promotional option.
Free of cost
Easy to configure
More than 91% open rate
Delivery and seen status
 No technical skills required
You can send media and Images
You can use it Worldwide
These are the few benefits of using WhatsApp as a marketing source. The best part of the list is a 91% open rate where email marketing has only a 20% open rate. Even SMS Marketing has an 82% open rate. In short, if you have the more open rate you have more chances to convert more users into your customers.
WhatsApp Marketing Solution for the lifetime
Yes, you read it right! I am providing your best tool for WhatsApp marketing. This software helps you in auto collecting phone numbers from any country of your choice. You can collect millions of active WhatsApp phone numbers for targeted locations.
Basically, this software is a bulk sending software and specially created for Whatsapp Campaigns. Where you can add more than 10 accounts at the same time. Also, you can send 100,000 Messages in just a single click.
What you need to do is simply install the software in your computer (Windows Operating system) and connect it with your WhatsApp account. All done! Now just hit the run button and your campaign start.
WhatsApp Bulk Sender Features:
Life Time Activation
Support more than 10 accounts at the same time
Filter out the numbers
Auto Collect the mobile phone numbers from any location or country
Group messages
URL/Video/Image/Audio Supported
1500 Words supported
Seen and delivery status
Scheduler
Auto Responders
How to get this software?
I am providing this software in 100$ with Lifetime activation with 1-year technical support. What you need to do is simply click on the "Order Now" button and fill the order form. You will get a Payment request for the product in the next 24 hours. Once you're done with the payment, you will get the software on the email which you use of placing the order.

Following are the contact details where you can contact for placing orders for this tool:
WhatsApp: | Telegram: Sanaaullah72 | Email: info@smsmarketingdata.com