Real Estate leads help you in selling properties to targeted and potential clients. I am providing active and fresh 6,000 Real Estate leads from New York, USA. These leads can help you in selling properties and making new network for your Real Estate business. These leads have data of active buyers, who are purchasing properties or involved such activities.
What are real estate leads?
Real Estate leads are a set of information that includes the contact information of the buyers. It contains only those contacts who are active buyers. 
These leads are generated from different sources and help you in promoting your offers. Leads can play a vital role in any real estate business. On the bases of these leads, we can make sales and build a strong network for future sales.
What is real estate leads generation?
Real estate generation is the way of collecting information about possible buyers. It can be generated by paid ads or referrals. Information we collect in Real Estate Generation is Name, Location, Email and phone number of the targeted person.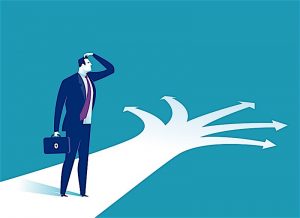 There are lot of companies that are providing active and targeted leads. These companies contain a big database of users. Where each and everything stored about the users.
How do real estate leads work?
Real estate leads are the information of the possible buyer, who can purchase the property. You have to use these leads with different techniques like Email marketing or SMS Marketing. Reach out these leads with your offers and convince them to purchase or accept the offer. Make sure you're providing relevant offers to these leads.
How to convert real estate leads:
For converting your leads into clients you need to send the best offer. The offer is relevant and reasonable. Do not send any irrelevant offers or messages. Always try to reach them in the time when they are free.
Cold calls are best to convert more leads into clients. Because of this you can build trust and entertain all the queries.  Allways share property details like photos, size, and location.
How to buy real estate leads and how much it cost?
I am providing 6K(6000) active and fresh real estate leads from New York, USA. Which includes the following information and format.
6000 Leads
Name
Phone
Email
New York
CSV and Excel File
How much it cost: It will cost you 250$ (USD) and take 24 hours in delivery. You will get a complete file along with some awesome marketing software for marketing. Those tools (software) worth 799$ and I am giving you free with these leads. You can use these tools for SMS, Whatsapp and Email marketing like bulk sending and auto-responding.
How to order Real Estate Leads?
For your order please click on the order now button and then fill the form which will appear on the next page. Then click on order now button and after a few minutes, you will get a Payment request on your email address.  Pay for the Real Estate leads from that payment request and you will get your file on the same email.