As Verizon Message Plus app is not working for new users and everyone is looking for a way to use it. You can now log in to your message plus app using MacBook. This means you need MacBook for the Message Plus app to work for you.
Most of the people were using different automation tools for the Windows version of message plus. But for macOS there is no way of automating the app. For this, I created my own very first working automation tool for the Verizon Message Plus app. Which will allow you to send bulk messages automatically.
How to use Verizon Message Plus App on Mac?
Verizon Needs some precautions if you access it from outside of the USA. As previously users are using 911.re VPN for login to Message Plus App on windows. Same like windows we need a few proxy software to log in to the Verizon Message Plus app.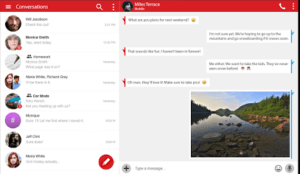 So, 1st of All get the Message Plus App from Apple App Store and install it on your macOS. Once you're done with the setup now it's time to log in.
How to log in Message Plus App on your Computer?
As above, I mentioned you need some proxy settings to get successfully log in to the Message Plus app on macOS. Download Proxifier from the official site, get the socks5 from lux. Click on proxies and then add, input the proxy and port, and select socks5 as protocol. Once you're done with adding your setting just press OK.
Now you're ready to log in Verizon Message Plus App.  Now you can request an OTP Code for your app. Once you enter the Verification code in-app all done and you now log in.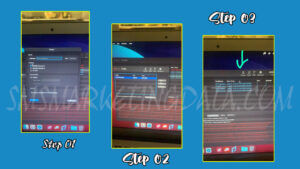 The above screenshot is an example of how to set up a Proxifier on Mac.
Verizon Bulk Sender for MacBook:
Message Plus App on mac has different automation compare to Windows. You need to install python on your system to run this sender on MacOS. Because script for automation is written in the python programming language.

This Bulk Sender sends almost 40 to 60 Messages/minute and you can send more than 25k messages daily using this sender. You just need to provide a list of numbers and it will start sending messages to all the numbers in the list until it finishes.
Feature and Benefits of using This Sender for Verizon: 
Life Time access
Unlimited Devices
Send URLs
Group Messages
Single Messages
Group Messages
Support All macOS Version
Fast sending
Randomize the Text Content
These are the key features of this tool and allow you full control over your spamming or text marketing. Currently, only Verizon allows you to send URLs.
Price and Contact:
Verizon Bulk Sender for Message Plus App will cost you 300$. Once your make payment for the order, you need to provide TeamViewer or Anydesk Details to me. I will come live on your system and set up a sender for your system.
Payment Methods: 
We support BTC and Perfect Money for Payments and all payments will be made in advance.
Contact details of Developer:
WhatsApp: Telegram: Sanaaullah72 | Email: info@smsmarketingdata.com
If you have any query related to Verizon Message Plus Sender you can contact me anytime using the above contact details.