Looking for an active mobile phone numbers database from the US?
Leads that will boost your business and sales to the next level within a few days. Then your on the right website where you can  Fresh and active database from the US(United States). 10 Million active Mobile numbers database which you can use for SMS Marketing and Telemarketing. 100% connectivity and high conversion rate.
These Mobile Numbers are from all the US States, but you can get data from your target states, in case your looking for specific. The price of this package is  850$. Which includes 10 Million Database of Cell Phone Numbers from the US with Free SMS Marketing tools.
Why you should purchase a 10 Million Active Mobile numbers database from the US?
You may be thinking about why should you invest in this database or what will be the end results if you got these leads. So, the answer to your questions is very simple. SMS Marketing has a very high opening rate than any other marketing strategy. Research shows that the opening rate in SMS marketing is 87% which is way more than other marketing methods like email marketing or paid ads.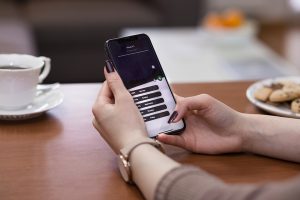 An average person opens his phone 8 to 15 times a day for checking text messages. This means there will be more chances of conversion if the opening rate is high. So in a short more high open rate is equal to high conversion rate and high conversion means an increase in profit.
What you will get when you order for 10 Million Fresh Cell phone numbers database?
Once your order for the database of 10 Million active and fresh Mobile numbers from the US. You will get a highly targeted database with active mobile numbers lists. This package includes free marketing Softwares which can help you in reducing the cost of sending SMS.
Fresh Leads
Active Cell phone numbers
From your targeted states of US
10 Million Active database file
Format: CSV, Excel, and text
Free Marketing Tools [Worth: 740$]
How to order this package?
You can order this data by clicking the order now button below. The price of this cell phone number data is 850$. You will get data within 24 hours of your payment of the database.
| | |
| --- | --- |
| Product | Phone Numbers Database |
| Price | 850$ |
| Extra | 3 Best Bulk SMS Sending Software |
| Author | Sanaa Ullah |
FAQ's
What is the location of Phone Numbers?
I am Providing Phone numbers lists from your desired location. Which means you can get phone numbers from any states or city.
Are you Providing data for other countries?
Yes, I am providing Phone numbers databases from all countries. Which means you can get data from any country you want.
Do you have any discount or promo codes?
Yes, we are offering a 25% to 50% discount to our returning buyers.
Do you provide any other information with numbers?
I am only providing Phone Number List.
If you have any Query just contact me and I will answer your queries!